Winterizing Made Simple
Winterizing Made Simple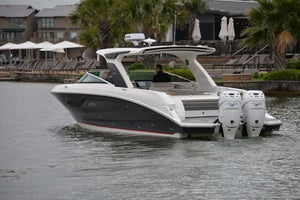 Preparing boats for Winter layup is all about preventing odor from forming in the cabin, protecting potable water systems from freezing temperatures and stabilizing stored fuel. For 45 years, Star brite has been creating products that make boat winterization simple and easy.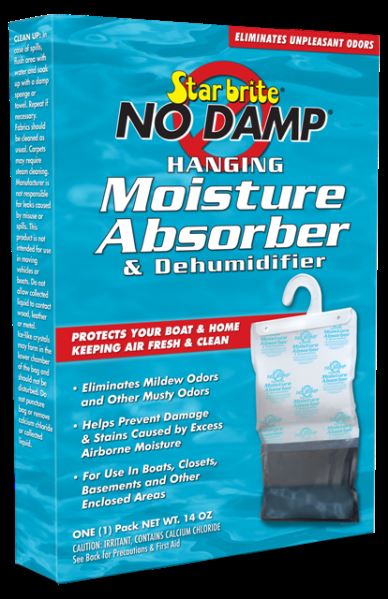 Odor Prevention
Moisture is a leading cause of odor in stored boats, which is why Star brite has a very effective 2-step process.

Step 1 is to collect the excessive airborne moisture that can cause foul smells. Star brite's No Damp moisture absorber & dehumidifier systems utilize special pellets that absorb moisture from the air, depositing it safely in a convenient container. Simply place a No Damp system in an open area; when it's time to use the boat, empty the collected moisture from the reservoir. The system is also available as a spill-proof hanging bag for closets and storage areas.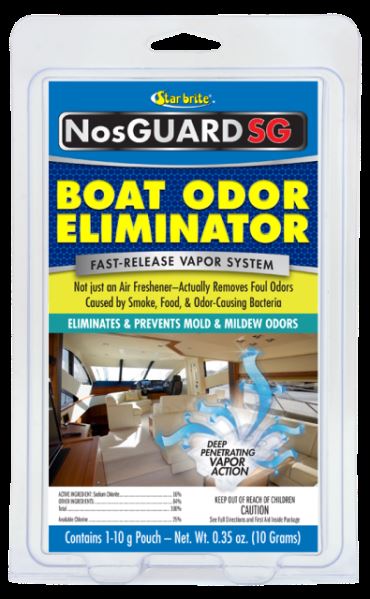 Step 2 is Star brite's NosGuard Boat Odor Eliminator. The patented system utilizes deep-penetrating chlorine dioxide vapor that eliminates existing odor while helping to prevent new odors. Unlike perfumes that attempt to temporarily mask odor, Boat Odor Eliminator permanently removes foul odors caused by food, pets or smoke. The system works in 4-6 hours without leaving a residue, making it the ideal way to make sure the boat is odor-free before it goes into winter storage.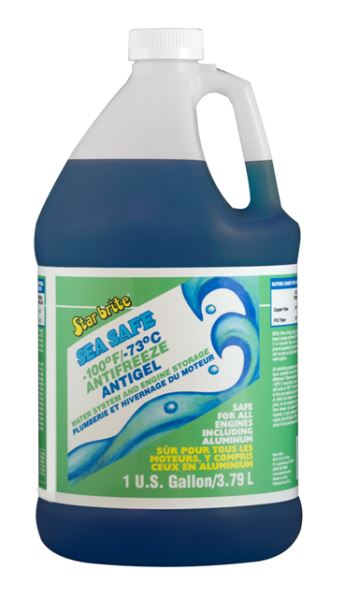 Antifreeze
Antifreeze is used to protect potable water systems from freezing during seasonal storage. When selecting an antifreeze for potable water systems, look for a non-toxic formula such as that used in Star brite's antifreeze products.

Antifreeze ratings range from -50°F to -200°F, based on the Copper Burst Point of the formula. Two other temperatures to be aware of when choosing an antifreeze are the PVC Burst Point and the Freeze Point, the temperature at which the formula will begin to form ice crystals. It is important to select an antifreeze in which all three "points" are appropriate for the coldest temperatures expected in your geographic area.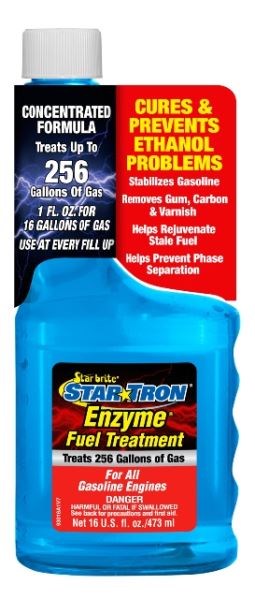 Engine & Fuel Protection
Fuel stabilizers are critical in stored fuel to help prevent oxidation and octane loss. Star Tron Enzyme Fuel Treatment stabilizes fuel for 2 years, but it does much more than just stabilize. The unique blend of enzymes can also help improve fuel combustibility to allow engines to start easily and run strong when boating season resumes. With regular use, Star Tron also helps keep fuel delivery systems clean for maximum engine reliability. When treating fuel don't forget the generator fuel tanks. Star Tron is available in Gasoline and Diesel fuel versions for all boats and tow vehicles.

Engines in storage also need to be protected against corrosion and dry starts. Fogging oil is an ideal way to coat internal engine components from corrosion. It also coats cylinder walls and moving parts to help prevent "dry starts" when the engine is put back into service in the spring. Star brite's Fogging Oil is the industry standard for quality and ease of use.

For more information, call (800) 327-8583 or visit www.starbrite.com
This article is courtesy of Pontoon and Deck Boat Magazine. Go to pdbmagazine.com for more articles and information!