10 Best Apps for Boaters
10 Best Apps for Boaters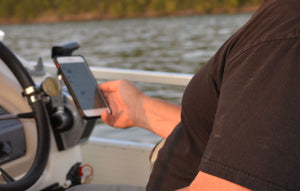 Check out this article courtesy of Pontoon and Deck Boat Magazine:
Want to become the most tech-savvy boater at your marina? Check out some of our favorite boating apps to make life easier and more fun on the water.

1. Navionics
This may be the most downloaded navigation app. It's a fully functioning GPS system just like the GPS unit on your boat but will work on your phone. Some boaters even mount a tablet on their dash to run it - it's that good. It provides access to all Navionics charts plus NOAA raster charts that imitate paper charts. Although we always have to remember that cell phone coverage can be sketchy on the water and you should never depend completely on a phone for safety reasons, using a navigation app like navionics when available is very handy.

2. MarineTraffic
MarineTraffic tracks the real-time locations of all freighters and commercial vessels on a chart on your phone. Using the largest network of land-based AIS receivers, the app covers most major ports and shipping routes; AIS is a boat locator transmitter required on commercial vessels, and voluntary on private boats. What makes this app even cooler is that it lets you click on a boat on the map, and it opens a page of detailed information and photos of the freighter or cruise ship. You can learn where the vessel is headed, its current speed, and direction. Boating nerds rejoice!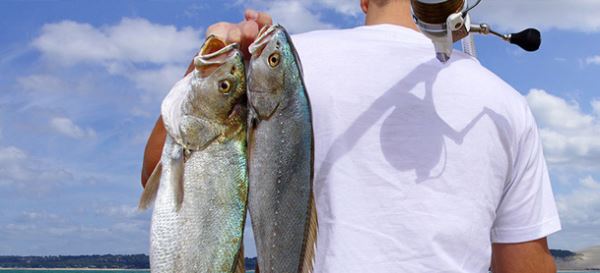 3. Fish Rules
Fish Rules is a favorite among fishermen. Once you let the app know your location, it tells you what fish are in season in your present location, how many you can keep, size limits, and even edible quality. No signal, no problem. Manually enter your latitude and longitude or select your fishing location to get the regulations you need.

4. Fishing Deluxe
This app lets you know the best time of day for optimal fishing. How does it work? Best fishing times are calculated by the solunar tables which is based on moon position and tides. The peak fishing time is about 2 hours every 6 hours, every day, and advances ahead about an hour each day in the future.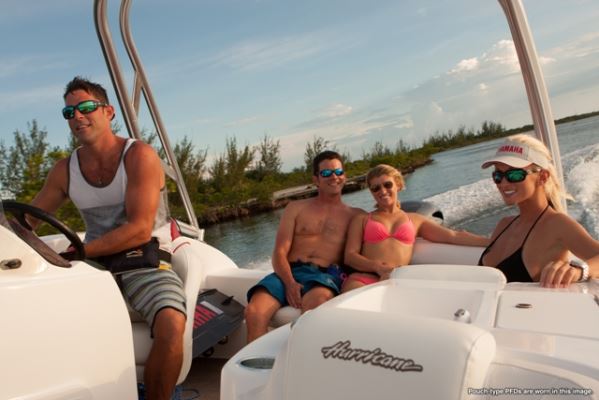 5. Tide Alert (NOAA)
Also utilizing NOAA data is Tide Alert (NOAA). This app stands out from all other tide apps by presenting you the tide forecast data from NOAA along with a moon phases calendar. You can even set up alerts for high tides and low tides.

6. What Knot to Do
Knot tying can get complex – but knowing the perfect knot should be in every boater's back pocket. And with What Knot to Do, it can be! This app is your pocket guide to 70 must know knots with illustrated examples. Learn to tie the perfect knot, whether for fishing, sailing, backpacking, building a shelter, tying down a load, or tying up your lama.

7. BoatUS
The free BoatUS app has general data like tides, weather forecasts, and weather alerts, but more importantly, it lets you call for towing assistance 24/7 with the swipe of a finger. And since your phone has GPS, the dispatchers immediately know your location and can get help on the way asap.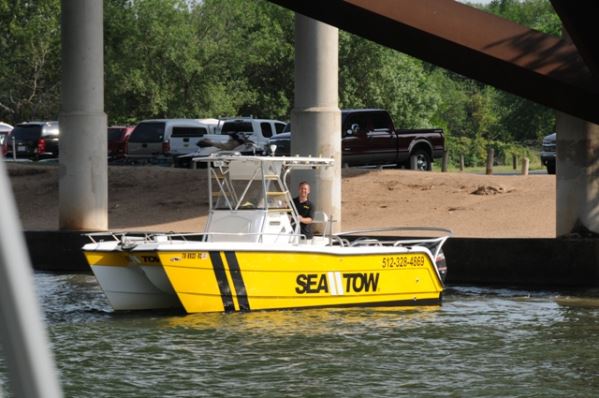 8. Sea Tow
This is another app that delivers some basic tide and weather data, but the main purpose is being able to signal for a tow. Basically, it's like the BoatUS version, but for people who have towing insurance with Sea Tow instead.

9. Dockwa
Book and get quotes for dockage and storage at marinas in your area with Dockwa. Discover new marinas, view marina amenities and photos, and request and manage marina reservations right from your iPhone or iPad. There are no additional costs to boaters who use Dockwa – all marina prices and policies on the Dockwa platform reflect those set by the marina for all reservations.

10. The MarineMax App
The MarineMax app (a personal favorite) connects boaters to the nation's largest recreational boat and yacht retailer to help them find the perfect boat, request service, communicate with their preferred store, and view information on local boating events. Learn more here.
For the full article and more, visit https://www.pdbmagazine.com/2021/02/10-best-apps-for-boaters