Easy & Free App that Helps You Locate the Nearest Boat Ramp
Easy & Free App that Helps You Locate the Nearest Boat Ramp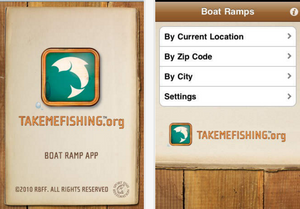 Where ever you may find yourself, take the stress out of traveling and use this free app to help you find the closest and quickest way into the water.
Boat Ramps from TakeMeFishing.org is an exciting app that lets you quickly locate and get directions to more than 35,000 boat ramps throughout the U.S.

Boat Ramps from TakeMeFishing.org has an easy-to-use interface and provides a list of ramps close to your current location or any zip code or city you enter into the application. Once you've found the boat ramp you're looking for, the app can even provide you with directions to the ramp. Find out more here on takemefishing.org. Or get the app here at the app store.