Houseboat Living. What Laws, Rules & Regulations Affect Houseboats?
Houseboat Living. What Laws, Rules & Regulations Affect Houseboats?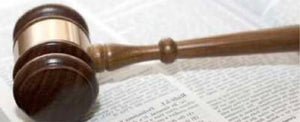 By: All About HouseBoat Living
When it comes to houseboat living, what are the laws and regulations about living on houseboats? Do they vary from state to state?
Well yes, welcome to the houseboat info, and congratulations on asking a popular question about living on a houseboat?

You will find that the laws, rules and regulations DO vary from state to state, and that is what makes it even more difficult to find a suitable location.

In some areas, they have time limit requirements stipulating that you can not spend more than 7 days at a time in one location, others it could be 30 days.

In other states, it is allowed, however it's not a topic that is highly publicized.

Houseboat living is not a popular subject amongst many government departments and officials, as there are many rumors and urban legends surrounding the type of clientele that live-aboard houseboats supposedly attract.

It brings up many controversial discussions like the effects it can have on waterfront property, property taxes, pollution, and the environment amongst so many others.

If you're looking for more in depth information, have a look at the following links:

US Army Corps of Engineers

USCG State Boating Laws

Personally, I find this is a very emotional subject for all houseboaters alike, and I assume that there will be some comments, and suggestions about the differences in various states?

Lastly, hopefully some of our readers will share and post comments about how their states laws, rules and regulations have affected their houseboat living experiences. Feel free to use the "Click here to post comments." link found near the bottom of this page.

Thanks again for sharing, IAN from all-about-houseboats

If you're still looking for information, you can try our search function, found at the bottom of the left Nav bar.
For all your accessories and/or vinyl flooring visit Pontoon Depot's shop site.