Today's Pontoons | Boatmate is Taking Trailers to a New Level.
Today's Pontoons | Boatmate is Taking Trailers to a New Level.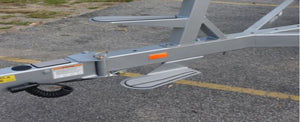 The evolution of pontoons over the past 10 or so years is actually quite impressive when you step back and admire the tremendous growth. Today's boats are bigger, faster and loaded with amenities most would never have thought possible on a pontoon boat. As more focus is being placed on these high-end performance pontoons, can the same be said about the trailer? Or simply put: does your trailer below keep pace with your investment above? That's a question we feel more consumers need to be asking when buying pontoon boats built today. 

In an attempt to learn more about the advancements in pontoon trailers specifically, we reached out to Boatmate Trailers, a Tennessee-based manufacturer, who is quickly gaining in market share by offering quality trailers built to match the next generation of pontoons.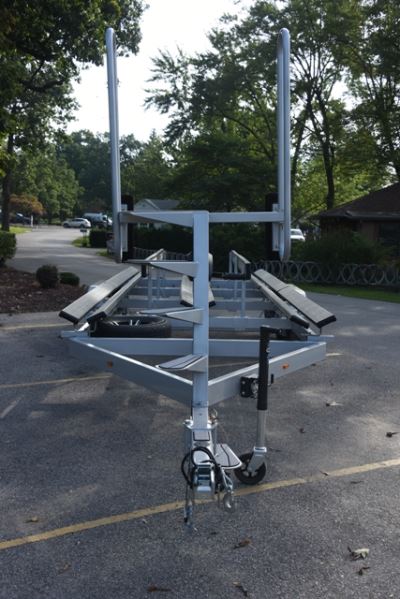 At Boatmate Trailers, their mission is to exceed customers' expectations with innovative, quality products and exceptional service to the marine industry, and that was clear to us as we took a closer look at one of its standard trailers. 

"Boatmate has been in business 30-plus years and has evolved into pontoon trailers over the past 10 years," says Randy O'Malia, the regional sales and marketing manager. "We're building trailers to match the new style of today's pontoons. A lot of people are out there looking for more and we want to give them a trailer that mimics what they buy with their pontoon itself." 

Package Deal? 
O'Malia's advice to those considering buying a new boat today is to pay close attention when you're shopping for your next pontoon trailer. While some manufacturers offer packages that include trailers, savvy buyers always consider the big picture and want to make sure the trailer offered is best for their needs. 

"Our company is strong in engineering and we're always looking ahead," adds O'Malia. "We like our product to look good, but safety is our highest priority." 

Another factor to Boatmate's popularity is their willingness to listen to dealers as well as to customers. When the manufacturer first started building trailers the bunks were fixed, but after consulting with dealers they decided to make them adjustable for a more custom fit for each pontoon.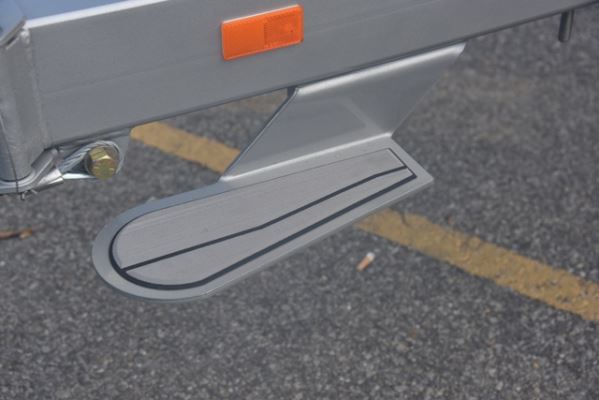 A Step For Your Step 
There are several key features that allow Boatmate trailers to stand out against others, including their exclusive built-in spiral stairway. 

"We've noticed with other trailers you need a step ladder just to get to the trailer ladder," says O'Malia. "We have a built-in step below the trailer frame and then the staircase wraps around for easy access. This ladder has been very well-received by our dealers and customers and we're proud of this design as well."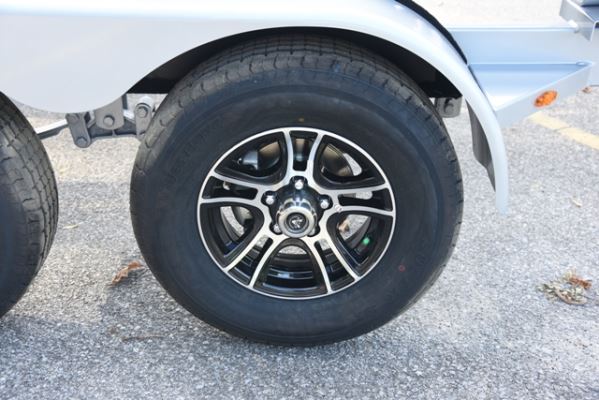 The specific trailer we inspected included standard features like alloy wheels, LED lights and polyurethane paint. The only options were the vinyl bunk covers and the boat guide. The vinyl bunks are a new dealer-inspired option, but carpet is still available as a standard feature. Another nice added touch is the large transom step that provides easy access to get on the boat, as well as other user-friendly designs. 

Providing customers with superior products for the best value will continue to be the focus at Boatmate Trailers. Before you buy your next pontoon you should take into consideration what will be cradling it as you're cruising down the road to your favorite body of water. 
For all your accessories and/or vinyl flooring visit Pontoon Depot's shop site.