DIY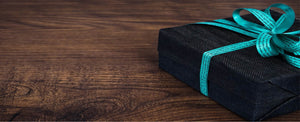 21 Pontoon Boat Owner Gifts, Ideas, & Suggestions...
By: PontoonPedia
...They Will Absolutely Love!
Whether it's Father's Day, Mother's Day, a birthday, Christmas, or you just want to spoil the pontoon lover in your life, what can you get them as a gift?
Let's be honest, pontoon boat owners are notoriously hard to buy for. At least that's what my family tell me! Maybe it's something about the perfectionism and attention to detail. I don't know. All I do know is that it can hard to find the perfect pontoon boat owner gifts.
I wanted to fix that problem and offer some advice with some great pontoon boat gifts.
What I did recently was canvas opinion at the local marina with some of the guys and gals who have pontoons. I had some great present and gift recommendations and suggestions. Some were good, some were inspired, and some where downright strange.
Gifts for Pontoon Boat Owners
Below you can see a list of gift idea for pontoon boat enthusiasts and owners that won't break the bank and will make their day when they open it. I have listed them in order of price and cost bracket so it should mean you can find the perfect present idea this year for the man or woman in your life whether for Christmas, a birthday, or just as a gift.
Fishing Rod Holders – Under $15
They do exactly what they say, and I can't really go into too much detail other than they work. The ones I use are the Extremes on Amazon. They last long and have never broken on me and have a simple mechanism to fit them onto to boat – you don't need to screw or glue anything.
At this price it would be crazy not to get some as a gift for your pontoon boat owner or lover if they love to fish. Go check them out, they are cheap, but essential accessories. I have also recently put together a list of the best pole holders that will give you some additional ideas.
Captain's Hat – Under $20
We all know what he's like when out on his pontoon boat. He's the captain of the ship, and the master of seas – at least he likes to think so anyway!
Let's stroke that ego a little bit, with the addition of his very own pontoon captain's hat. It certainly makes him look the part, even if is about as authoritative and seaworthy as the captain of the Titanic.
Go take a look at one that I like on Amazon. It's in navy blue and has an anchor embroidered onto it – see latest prices.
Floating Beer Pong Game – Under $20
Elevate your party with this brilliant game which can be played on the still water. It comes with 5 beer pong balls and two inflatable beer pong racks.
It's definitely one that the adults will enjoy whilst out on the pontoon boat, but perhaps is best left for when the kids aren't with you! Take a look on Amazon.
Pontoon T-Shirts – Under $20
Whether it's the captain of the boat you're looking to buy a shirt for, or a pontoon boat t-shirt that anyone can wear, we've got something for you. Browse the captain t-shirts here, or browse all pontoon t-shirts. They come in various sizes, colors, and prices.
Fishing Shirt – Under $25
It's important to wear a shirt with a breathable fabric when out fishing. This fishing shirt is a great gift idea. It will help you to keep cool, but also comes with plenty of pockets for all those small fishing accessories.
It will dry quickly in the sun and offer UV protection to help keep those harmful rays of your pontoon loving friend or family member.
Cup Holders – Under $30
Any pontoon boat owner will love these cup holders and will wonder how they did without them once they're fitting onto the boat. These one fit all sizes of cans and bottles, and are really simple to attach and fit. They just hook onto rails.
Check out the SkiffDaddy cup holders on Amazon (view current prices) and read some of the reviews which will soon tell you how great these are. I've got 2 sets, positioned on either side of my deck – they are invaluable, and at a good price too.
Telescopic Boat Hook – Under $40
Accidents will happen, and I've lost count of the amount of times I have dropped things into the water whilst out on my pontoon. Thankfully I have a handy boat hook which has a telescopic handle, letting me hook almost anything up and out of the water.
I have a Davis boat hook which can reach out to 12 feet once fully extended. Amazing eh! Go take a look at this boat hook on Amazon, it won't cost the earth, and will be an invaluable accessory for any pontoon boat owner.
The Plano Fishing Tackle Box – Under $40
Is the pontoon boat owner in your life a fan of fishing? If so, then I have the perfect gift for him or her. It's the Plano fishing tackle box, and it's absolutely huge.
The lucky owner of one of these bad boys is never going to lose a single essential fishing item or tool again, as this box comes with a ridiculous amount of storage to suit any fishing trip you could imagine. View the latest prices on Amazon.
Inflatable Portable Rescue Device – Under $40
Looking for the perfect holiday gift for the recreational pontooner in your life? How about giving them the gift of increased safety and visibility with a wearable portable rescue device – view now on Amazon.
I don't' have one of these myself but am seriously considering buying it for my kids whilst they are out on the inflatable tubes behind the boat.
It might look odd, but it can save lives.
It's quite a simple, yet intriguing concept. You strap it to your wrist whilst out in the water, or even on the boat, and inflates in just one second with one pull of a lever. It can support the weight of up to 275 pounds, so whilst I like it for kids, it will suit most adults too.
Fishing Rod Racks and Storage Ideas – Under $50
If your pontooner is out on the water fishing all day, then there are going to be times when they just want to sit back, relax, and crack open a beer. At times like this it's essential that they have a solution to store their rods that is robust, secure, and won't damage the poles.
I've put together a list of just a few storage ideas that you might want to consider. Click here to see rod racks and storage ideas.
Fancy Boat Registration Numbers – Under $50
On most pontoon boats, the registration numbers never really look like much. They are very standard from boat to boat. So how about something that will let your pontoon owner's boat stand out from the crowd?
These ones on Amazon are raised up in a 3D chrome design and will look stunning when stuck onto the boat. They are sure to be a talking point down at the marina or by the side of the lake from jealous pontoon owners. An ideal and affordable gift.
Waterproof Speakers – Under $70
When at home I use a pair of AOMAIS Go waterproof Bluetooth speakers for our backyard movie nights, but they also perfect for taking on my pontoon. Easy to carry, very robust, and with a clear sound quality, it's possible to hook them up to a phone or similar device.
If the pontoon owner doesn't have a stereo sound set-up already on his boat, then these speakers are perfect. Even if they happen to fall in the water they will be fine, as they can go up to 33 feet under for half an hour and still work. Have a look at the Amazon reviews to see for yourself.
Alternatively have a check through my list of the best waterproof speakers which come with Bluetooth functionality, making them ideal for boating.
Wetsuit – Under $70
The NeoSport wet suit on Amazon is designed for all forms of water sports including diving, scuba, paddle boarding, surfing, and kayaking – and so is the perfect gift idea for a pontooner who loves to get into the water.
It will keep them warm and dry and is considered one of the best in this price range due to the protection that it offers when the wearer slaps against the water. That is an essential safety feature for any person being pulled on a tube or water skis.
Captain's Life Vest – Under $90
It's important that your loved one if safe whilst out on the water, and if they don't have life vests already on their pontoon, you must, must, get them one – it could even be a legal requirement in your state to do so.
Unfortunately, many pontoon captains don't wear life vests, I see it all the time. They seem to think that they are safe from harm due to the design of the boat, but it's simply not true. Take a look at this exceptional life vest kit on Amazon and have the peace of mind your loved one if safe with this recommended gift suggestion.
A great solution to this that encourages pontoon captains to wear a vest is a waist pack manual inflatable life vest.  It's small and discreet, but a quick pull of the rip cord and you're safely floating.
Tide Indicator Watch – Under $100
This watch is a perfect gift idea for a pontoon boat owner as not only is it rugged and waterproof, this watch will also show the tide times – essential information for any boater when planning a trip or out fishing.
The best one available to buy is the Shark Tide Classic on Amazon. It comes in black and has a clear digital interface with plenty of options. It looks good enough to wear whilst on-shore too.
Specialist Boat Shoes – Up to $100
But the pontoon boat owner in your life already has perfectly fine shoes, why would you buy specialist boat shoes? Good question! They offer great grip, are waterproof, and really rugged meaning your pontoon lover can skip around the boat in all weathers with ease.
There are two recommendations here. A pair of waterproof leather loafers, perhaps for an older gentleman, or a pair of funky Adidas boat shoes if you need a more sporty look.
Garmin Fishfinder – Under $110
Something a little bit more expensive now, but an amazing gift for any fishing fan who loves to catch from their pontoon boat. I am massive fan of the Garmin Striker on Amazon. It is simple to use and leads your boat straight to where the best catches are.
If you want more gift ideas for a pontoon owner who like fishing then check out this guide, and scroll down to the bottom.
Inflatable Kayak – Under $100
Your pontoon might already be equipped with inflatables such as inner tubes that you pull behind the boat, but how about an inflatable kayak that lets you explore narrow channels or just get out on the water for some free paddling fun?
The Intex Explorer Kayak (see on Amazon) is the best that money can buy at this price, is made from a durable rubber, and has two seats meaning kayaking needn't be a solo activity.
Cooling Carry Bag – Under $110
For a reasonably low cost, yet robust cooling bag, how about the RTIC 20 Soft Pack? It holds up to 20 cans and ice, won't leak on you, and can keep things cool for up to 5 days. Crazy huh?
You can also buy larger ones which will hold between 30 and 40 cans of drinks, but for me the RTIC 20 soft pack bag is perfect for the guy who loves to fish at the weekends with a buddy but will also be taking the family out on trips.
Fish Finder Maps – Under $150
Looking for a gift for a fisherman who already has a fish finder or depth finder on-board? If yes, then you might want to gift them some new fish finder maps so that can find the best catches no matter where on the water they are.
Make sure you buy the right ones though. For example, if he owns a Lowrance fish finder, the Navionics maps are best, and Lakemaster maps for a Hummingbird.
Inflatable 4-Person Tube – Under $350
I've previously written a guide to what the best 4-person tubes are, and you can take a look at that if you want further options. But for me, the best one you can buy would be the SportsStuff Bandwagon 2+2 (view on Amazon). The way that it's designed means it seems to be far safer than anything comparable out on the water.
If you want a gift idea that can work for the whole family then look no further than this inflatable tube. It's made from great materials that won't tear and rip under the strain of being pulled behind a pontoon boat at speed.
Pontoon Boat Slide – Under $400
For maximum fun, invest in a pontoon boat water slide. I have reviewed and rated 3 of the best pontoon slides elsewhere on the website, so go take a look at those and see for yourself just what a great investment a slide can be. They are great fun for kids and adults alike!
Portable Cooler – Under $500
Yes, it's expensive, and I know what you're thinking… it's just a cooler right? Well, yes, you are correct, but when it comes to coolers this is the best on the market for taking on your boat. It's called the Yeti – go take a look.
Not only will it let a fisherman keep and store bait or fish correctly, but also has room for up to 50 cans of drink. Just imagine the kind of parties they could have on their pontoon boat with that!
Pontoon Diving Board – Under $1,300
This is an awesome gig, but please don't let the price tag put you off. If you can afford it and you think it's going to be a great accessory to enhance the fun your pontoon lover will have whilst out on the water, then for me, it's money well spent.
The Lillipad Diving Board on Amazon is one of the most well-respected and reviewed boards that you can find online. It's constructed from stainless steel, and can take weights of up to 250 pounds. It's simple to store and dock, and will result in hours of fun.
For All Your Accessories and/or Vinyl Flooring Visit Pontoon-Depot's Shop Site.