There's No Such Thing as a Good Boat Without Good Flooring
There's No Such Thing as a Good Boat Without Good Flooring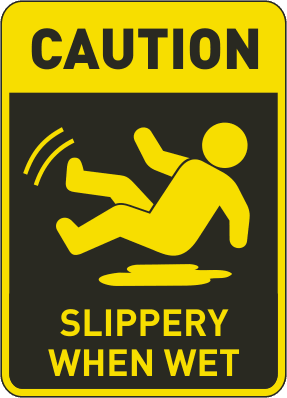 You know those bright yellow "slippery when wet! (¡Piso mojado!)" signs that you see in stores when someone spills something on the floor? Those are there stop you from falling and killing yourself. Why? Because water turns subpar surfaces into ice-skating rinks — and that's when they're not moving.
Add a little water, some wake and a few waves, and you've got a death trap with an outboard motor.
On a boat, good flooring is an absolute must — and MariDeck is really, really good flooring.
Textured and slip resistant, MariDeck comes in all kinds of colors, patterns and thicknesses. No matter the marine application, MariDeck is almost certainly superior to whatever you're standing on now.
It can be installed quickly on all kinds of surfaces, including wood, aluminum and fiberglass. That means hunting boats, fishing boats, deck boats, pontoon boats — just about anything will feel brand new after you upgrade to MariDeck.
Between food, your pets and your kids, your boat carpeting is dead meat. MariDeck has incredible tear strength, tensile strength and lap joint strength — and oh yeah, it looks really good.
Our high-test vinyl is simply better, more durable and more functional than your high-maintenance boat carpeting. It's available all across North America, and boat owners love it from the warm coastal waters off Florida to the icy fishing spots on the Great Lakes.
Also, our warranties are as strong as our flooring.
Boat flooring protects both the deck underneath and the people above. This is not an area where you want to cut corners, but you shouldn't have to spend an arm and a leg either — and with MariDeck, you won't have to.
Give us a call; we're never slippery when wet!