Hey Boat Santa! Christmas is Here and We're Your Elves
Hey Boat Santa! Christmas is Here and We're Your Elves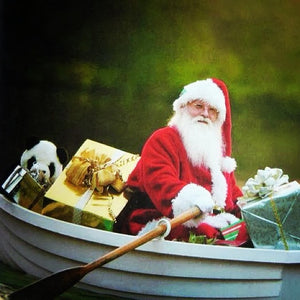 Well, Christmas is here and you still haven't finished your holiday shopping. OK, so you're not exactly the most efficient Santa in the world.
You're forgiven.
The good news is, you still have a little bit of time — and a whole bunch of options if one of the outstanding gifts is for the boat lover in your life.
Let's start with accessories. You can scoop up some high-end, low-maintenance boat tables for less than $200. Is your budget even tighter? How about drink holders, cleats or battery boxes for inside $100?
For about the same price range, you could also delight your boat lover with some awesome high-tech electronics. I'm thinking fish finders, receivers and marine speakers — all of which are in the same price range as the other stuff we mentioned.
If that's a little too much for you, you can still pick up a gift that can wow just as much. Let's talk lighting. We've got standard lights, folding lights, LED lights, clamp-on round lights, bow lights and sidelights, all for less than $50.
Looking to splurge? Check out our discount kits — there is simply no better value in the entire world of boating. Our discount seating and flooring kits run the gamut from small two-seaters to the biggest family affairs.
All of them come complete with high-quality seating and storage and MariDeck flooring, which will blow away the pathetic boat carpeting your boat lover has been settling for. All of it designed to endure for years in the most demanding marine conditions.
So, you're not the most diligent Santa that's ever wandered out of the North Pole. That's OK. You still have time, and when you're shopping for a boat lover, you've got all kinds of options for every budget.