Top Boating Apps for Your Smartphone
Top Boating Apps for Your Smartphone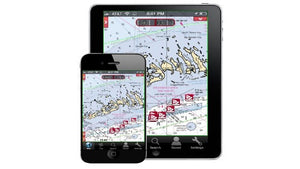 We realize that the whole idea of a pontoon excursion with your friends or family is to disconnect from our crazy busy lifestyles. But we also recognize the need for information in an information age. So we've compiled a list of boating apps that may help you get the most out of your Pontoon Depot boat outing, without totally engaging the real world.
For iOS
For Android
GPS Speedo

– This app provides an analog GPS speedometer, graphing your speed in real time.

Sea Tow

– Use this app to get on-water assistance, tide information, weather forecasts, GPS and more.

The Encyclopedia of Boating

– Everything you need to know to be a boat owner, all in one place. This app provides information on boat maintenance, navigation, boating in various weather conditions, and even how boats work.
Both Operating Systems
Boat Ramps

– Find and get directions to more than 35,000 boat ramps all over the U.S.

BoatUS

– Just in case you get into trouble (such as running out of gas because you were having too much fun to notice), use this app for access to a network of on-water towers in over 300 nationwide ports.