What If The World's Greatest Anglers Had The World's Greatest Boat Flooring
What If The World's Greatest Anglers Had The World's Greatest Boat Flooring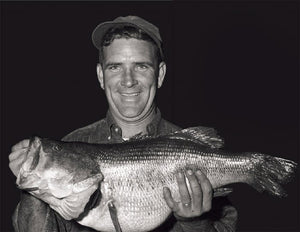 A recent article profiled the exploits of Fred Young, Bill Nichols and some of the other legendary names that loom large over the sport of smallmouth bass fishing.
The article, which gives an intimate look at some of Tennessee's greatest freshwater anglers, simply makes you want to fish — but it also makes you wonder about the boats these icons used to hook their legendary catches.
The article revealed that all these fishermen had two things in common: simplicity and effectiveness. Everything from their lures to their tackle boxes were very basic, yet very reliable.
When reading the article, you can't help but think these old timers would have loved MariDeck flooring. MariDeck, after all, is simple and effective — unlike the old-fashioned marine carpeting these super-anglers were probably stuck with for their entire careers.
Marine carpeting looks great — as long as it's on a new boat in the dealer showroom. After just one season on the water, however, it looks terrible, it performs terribly and it makes your boat terrible right along with it.
MariDeck, on the other hand, is built with fishing in mind. Tough and easy to clean, these heroes of the sport would have loved that they could have dropped bait or spilled fish guts all day long without the vinyl surface becoming too slippery to be safe.
They would have loved how easy it would have been to replace their crummy old boat carpeting with vinyl MariDeck. They would have loved how their boat immediately looked newer, better and shinier. They would have been amazed by how much longer their boats lasted and how much better they performed.
Most importantly, the greatest anglers in the history of Tennessee's freshwater lakes would have loved that since MariDeck requires less time for maintenance and cleaning, they would have had more time for fishing.
If fishing had a Mount Rushmore, the faces of Fred Young and Bill Nichols would have to be on it, but you can only wonder how many more fish would have been taken out of those lakes if they had MariDeck.