Can a Pontoon Boat Tip Over? What You Need to Know Before Your Trip
Can a Pontoon Boat Tip Over? What You Need to Know Before Your Trip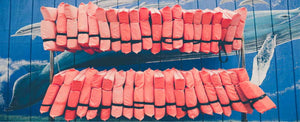 By: Bill Lewandowski 

Are you worried about buying a pontoon boat, or perhaps you are booked to ride one on vacation? If you are, then please don't worry about a tip over. Due to the design of pontoon boats, it's almost unheard of for them to tip over, and the chances are very, very slim.
Pontoon boats very rarely tip over or flip over, with recorded cases being very uncommon. With a solid flat deck, and the pontoon tube design, they are a very buoyant vessell designed to be used on calm inland waters.
Can You Tip a Pontoon Boat?
The tubes underneath the deck offer a stable and secure buoyancy, and even if one tube is damaged, the other one will still keep the boat afloat.
The flat deck and two pontoon tubes gives great stability on water.
It means that pontoons don't have the risk of flipping or tipping over like traditional v-shaped hull and deck boats do – they can withstand being side to side rolled a lot better due to the unique design.
Another aspect to consider is that in the main, pontoon boats are only ever used on calm waters such as those found in lakes and rivers. They are not designed to be used on the ocean where strong waves and wakes can occur.
It is very unlikely that you will tip or flip this boat over.
Can Pontoon Boats Be Dangerous?
Just like any water vessel, there will be dangers.
With pontoon party barges that have raised platforms and additional floors, then stability can be an issue, but only really in stormy weather conditions.
There have been some cases where pontoon boats have flipped over, and people have been caught underneath.
For example, there was a case in the news where a pontoon boat flipped over due to a sudden heavy storm coming in over a lake.
Some the fishermen in the area tried their best to rescue them, but sadly two people did pass away in the accident as you can see from the news report below.
How to Keep Safe on a Pontoon Boat
The captain of the pontoon boat should always have a clear emergency plan in place, and it's their responsibility to make all passengers aware of the procedures, including where the safety equipment is placed.
If you own a pontoon boat, explain things in a simple and clear manner so that even the kids and elderly can understand what to do in case of emergency and flipping over.
Most of the boat accidents happened due to lack of common sense. I would like give you a few bullet points, which you can keep in mind while sailing a pontoon boat.
Pontoon boats are not generally designed for speed, and instead should in most cases be driven at a leisurely pace.
Avoid using a pontoon boat in water bodies where there is the chance of high waves or stormy conditions.
Always check the weather forecasts before setting off.
If you see a storm approaching, take the boat back to shore.
Keep the weight on the pontoon boat equally distributed and don't ever overload the boat.
Finally, and most importantly, have enough life jackets for all passengers on board.
Conclusion
It's almost unheard of for a pontoon boat to tip over, and they make for great boats for entertaining, family time, and vacation trips.
If anything, as a vacationer, if you have the opportunity to take a trip on a pontoon boat, go for it. You will be much safer than you would on a traditional-shaped boat, and there are also high side railings in place as well – great for keeping the kids away from the water!
For all your accessories and/or flooring visit our store at Pontoon-Depot.com