Family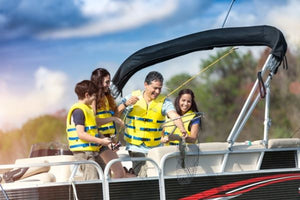 How to Start Fishing with Kids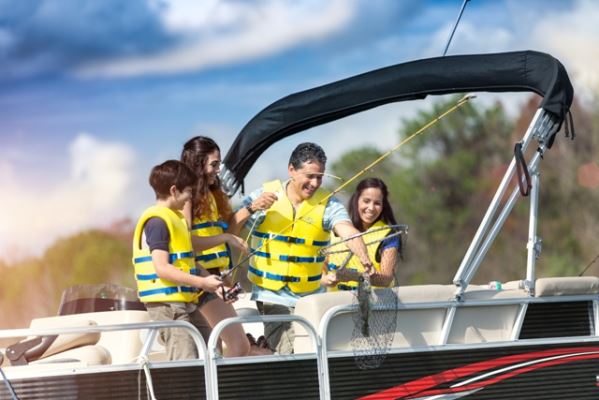 For many serious anglers, fishing memories go back to early childhood. Some got started fishing so early that they can't recall their first trip. Fishing runs in their families and gets passed down through the generations. But what about when that's not the case? What happens when a child asks a parent to take them fishing, and that parent has minimal fishing experience? Getting started can feel overwhelming.

Stephen Neil, 41, of Franklin, Tenn., spends a lot of time on the water and previously guided professionally in Alaska. He says parents that know his fishing background frequently give him a call and ask, "Where do I even start?" Those calls picked up in frequency in 2020, as families discovered fishing as a safe activity during the pandemic.

"I read this article (about the value of fishing for building relationships among families) by the Tennessee Wildlife Resources Agency that came out during the pandemic," said Neil, "and I think it is just perfect. Fishing is such a great sport for families."

Neil offers these 10 tips to anyone facing the somewhat daunting task of taking a child fishing while learning how to fish at the same time. If you want to see some of his advice in action, check out this helpful video at the base of this article.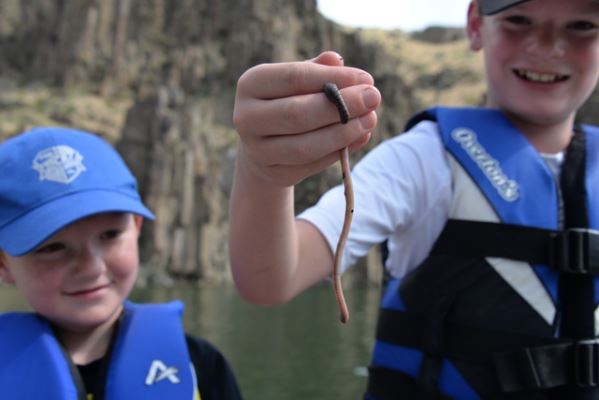 Tip 1 – Use live bait
The first thing Neil always tells people is to start with live bait. Fish already want to eat worms and minnows, so they don't have to be tricked. The number of lure options on the shelves is overwhelming. Learning to fish those lures takes time. Starting with live bait keeps it simple.

Tip 2 – Use light line
Light line casts easily, allows the bait to move naturally and generates more bites than heavy line. A lot of basic rod and reel combos come off the shelf pre-spooled with line that is too heavy. Neil suggests 6- or 8-pound-test line.

Tip 3 – Target visible cover
Fish live around treetops, boat docks, sticks and other types of visible cover, so fishing near these targets increases the chance that you're near fish. It's also much easier to find cover sticking out of the water than underwater cover.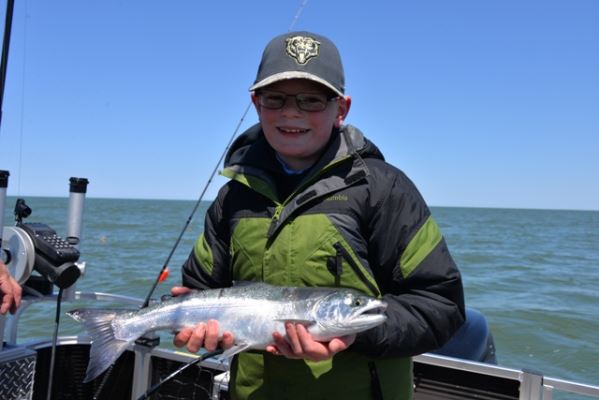 Tip 4 – Be open to multiple species
Getting bites, catching fish and seeing results are critical to gaining confidence for everyone starting out. A lot of people eventually dedicate themselves to individual species, but that's not necessary when getting started. Neil suggests fishing for whatever species is biting. There are times of year when certain fish are easier to catch, usually due to the spawning cycle, and those situations provide good opportunities, too. There's a saying, "I don't enjoy fishing as much as I enjoy catching." It's true. Catching any fish is way more fun than not catching a particular target species. Most kids are completely content if they catch anything the first few times out.

Tip 5 – Keep it active
Boredom can end a fishing trip quickly for young kids, so try to keep things active. Using bobbers gives everyone something to watch. If fishing is slow, move around. Typically, with live bait, if fish don't bite in the first few casts, it's best to move on to the next good-looking spot. A change of scenery is often the solution to slow fishing.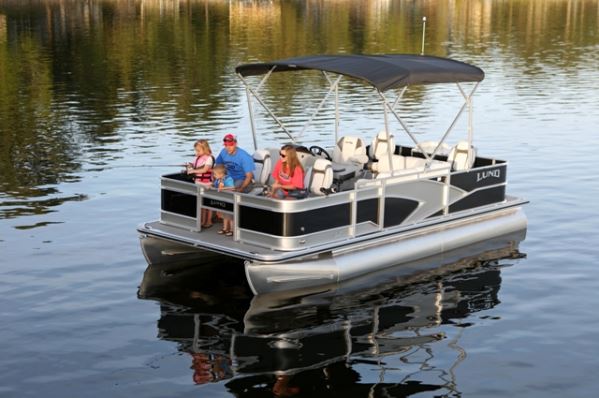 Tip 6 – Ask for some help
If you want to avoid too much fishing and not enough catching, don't be afraid to ask for some help before a fishing trip. Having a general idea of where to start ahead of time is important. It is also fun to talk to a friend before and after the trip. Ask if they have been on the water lately. Ask how deep they were catching fish. They might even suggest a couple of spots. If the trip goes well, the friend will love to hear all about it and might provide more help for the next trip.

It's also wise to have a few cellphone numbers handy in case of a confusing or emergency situation, whether with the gear, the boat or the fish.

Tip 7 – Go with a friend
If the first couple trips don't pan out, going with a friend is a good move. Seeing them catch fish with a technique is much more helpful than just reading about a technique or watching someone do it online. Ask a lot of questions on the trip. Be a sponge for information. When a fish gets caught, ask why it was there and if fish are likely to be there often or just during that time of year.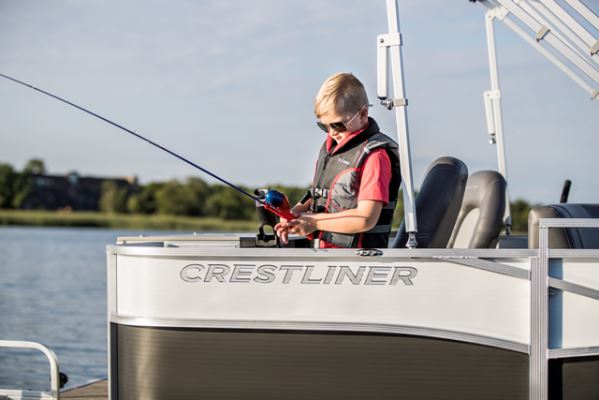 Tip 8 – Keep kids entertained
This point can't be stressed enough: Don't expect kids to hang in there for long periods. Starting them out with short trips in good weather is worth the effort in the long term. Playing in the minnow and worm buckets is an excellent way to occupy their attention. Put caught fish in the livewell or a bucket and let the kids watch them swim around. Where regulations allow, fish can be returned to the water later (see Tip 9 regarding regulations). If the fishing is slow, make sure to keep the kids entertained. If it gets hot, let them jump in. Bring lots of drinks and snacks.

Tip 9 – Know the regulations
Learning the rules for keeping fish is important. Size and creel limits are put in place by each state wildlife agency and sometimes vary between fisheries within the state. Typically, when buying an annual fishing license (don't forget that!), a list of regulations is made available. Know the rules for keeping fish, and certainly know the rules for boating equipment (life jackets, engine safety cutoff switches, etc.)

Tip 10 – Take some fish home
A meal of fresh fish is a real benefit of a good fishing trip. Perhaps not everyone in the family could go fishing, but they can all enjoy a meal. Putting food on the table often helps motivate the family to enjoy more fishing trips together, too. For tips on how to fillet fish, click here.

Regardless of whether you keep fish to eat, starting a new family tradition by fishing together is a great way to create lifelong memories. It's also a great activity to learn together. Give it a shot!


This article is courtest of Pontoon and Deck Boat magazine, for more information and more articles, please visit pdbmagazine.com