Holiday boating danger | Pontoon-Depot
Holiday boating danger | Pontoon-Depot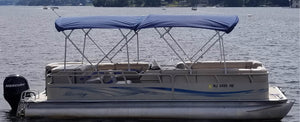 By: NBC News
Pic By: Lakeview Marina

Quick checklist to stay safe on the water! 
A deadly boat explosion in the Bahamas last week is drawing new attention to boating accidents, which see an upsurge during the summer season. TODAY national investigate correspondent Jeff Rossen gets on board with Greg Via from the U.S. Coast Guard to run down a checklist of steps to take before hitting the water — and what to do in the event of an emergency.
 For all your accessories and/or vinyl flooring visit Pontoon Depot's shop site.