Its Beginning to Look A Lot Like Christmas?!
Its Beginning to Look A Lot Like Christmas?!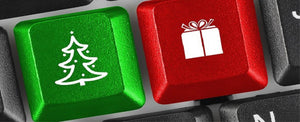 By: Amy Cabanas, Pontoon-Depot
Retail is evolving. Shoppers today demand that brands deliver their BEST online. In this new era, "The age of experience," price alone is not enough to influence decisions.
For instance, I take my job genuinely important, as an aspect of my day to day lifestyle and habits. I am planning to attempt to communicate to you the best of me once a month in the form of our blog Pontoon-Pedia. I want to take this opportunity to introduce myself to our readers, but also give you my insight on the industry of digital marketing from a digital marketer, as well as, my interruption of the boating industry. My name is Amy, and I've been with Pontoon-Depot since February 2018, over the past year I have spent a lot of time posting other people's perspectives on the boating industry. And by doing so, I feel our readers have gotten interesting information but not quite enough of "US" to take in, since we weren't writing them our self.
Moving forward, I will have a mid-month blog that comes directly from us and from our point of view, or as they say in the industry "Our Voice". It will be a learning curve – so bear with me while I continue to learn more about pontoon boats, house boats, the boating industry and just outdoor recreational activities as a whole. I come from a finance/tech background, so its in my nature to be too buttoned up at times. I will challenge myself to share with you all "My Voice" as I see fit, and how I see it fitting with Pontoon-Depot's "Voice".
Now let's get to the point of my title regarding Christmas and the yearly shopping extravaganza! 
Isn't it amusing how the holidays have morphed into a time for giving gifts, a fat man in a red suit, stories of reindeers and sleighs and depending on what kind of family you were raised in, baby Jesus or a menorah? While we all forget that this time of year is a time of savings and a switch in purchasing power. It shifts from the seller, to the buyer and a lot of people don't even realize it. Think about it, most companies are either trying to dump their inventory, masked by some crazy sale or they are trying to lure you in to buy their products at an inflated discounted price. As if no one was paying any attention 2 months ago to your prices?!
Black Friday and Cyber Monday have turned into a 'November & December' crazy blowout buyer frenzy. The sales have transformed from one day, to several days, to entire weekends, stretching into multiple weeks and now two full months. But yes, you as the buyer, during the holidays have even more purchasing power. On top of that now with mobile devices right in your hand, you gain the ability to take advantage of "showrooming". Another 'fancy' industry term regarding shopping at a 'brick and motor store' first, looking over the product, trying it out, feeling it and then turning around and buying it online at home cheaper.
Everyone wants to know how Amazon is so successful, how and why people continue to buy from them without feeling it, touching it, or trying it out. My view on this phenomenon, is due to their ability to have strategically built a high regard for UX (User Experience) when dealing with returns, especially if you're a PayPal user. TRUST - in a company having your back, as the customer, is "Priceless"!
Small business' will never be able to outspend all the Big E-commerce sites like, Amazon, Wal-Mart or Way-Fair, but that doesn't mean we can't out smart them. Since you've been given so much purchasing power this holiday why not spend your money with a company that takes you and their product incredibly serious. Spend your hard-earned cash with a company who's not just pushing as much product out as possible, while luring you in with a bait and switch sale, and shop with us. Pontoon-Depot sells high quality boating accessory products and top of the line MariDeck boat flooring. Which I am learning, all boating enthusiast know, is the industry's leader.
Therefore, take my word for it, you can trust me and Pontoon-Depot, and you can trust the quality you're getting. So, go ahead, take advantage of our "10% Off" year-end sale this month on MariDeck products and beat the 2019 MariDeck price increase. I look forward to a great year ahead with all of you.
We'll be taking a bit of a holiday break in the coming days. Next year, we plan on producing more interactive content around the trickiest topics in boating ecommerce, and we have big plans to find better ways to organize and surface the right content, right when you need it. Thank you, as always, for reading and best of luck in 2019! 🍾
Happy Holidays!