PONTOON BOAT ACCESSORIES MAKE BOATING MORE FUN
PONTOON BOAT ACCESSORIES MAKE BOATING MORE FUN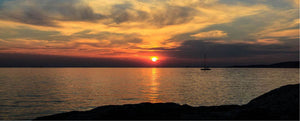 So now you have a pontoon boat. What next? Pontoon Boat Accessories! No matter what you are using your boat for, accessories are necessities. Let's break it down.
First things first. Pontoon boat covers. You just paid a good price for your boat, you don't want it to get ruined by the natural elements do you? Let's say you don't have a boat cover, when it rains, your boat gets wet and soggy. The sun beats down on your seats, tables, grilles, etc. causing fading and making your pontoon seat material brittle over time. Wind blows leaves, twigs, branches, berries, plant seeds and anything else you can think of, then when it gets wet from the rain, those things will stain the interior of your pontoon boat. Lastly rodents will get into all your stuff and start chewing on the fabric, plastic and wires causing even more serious damage. If you don't protect your boat it will be in very poor and ugly condition within 2 years.
You probably spent upwards of $13,000 or more for that pontoon boat. If you pay that much, it just makes sense to take care of it. Buy a pontoon boat cover and be done with it.
Now on to fun fun stuff!
Pontoon Boat Seats are by far the most important accessory. I like nothing more than lounging around in comfort at any place on the boat. Plus they have swivel seats for the front of the boat so you can sit and fish in comfort and style. Add a trolling motor with a foot pedal and you've got it made! My dad bought an add-on to the swivel post for my mom that actually holds an umbrella over her head so she can be in the shade! Talk about spoiled.
If you are going to hold boat parties, which you will, you'll need plenty of seating. That's why pontoons are nicknamed "party boats". Seating is prime, but think if you had some tables with built in cup holders right next to them. Now your on your way to being the pontoon boat that everyone wants to party on!
It doesn't stop there, oh no. Add a barbecue grill on your pontoon and see your friends come out of the woodwork to stuff there faces full of great and beverages of their choice!
The list of pontoon boat accessories goes on and on. All of which will make you boating much more fun. if you want to check out more of my take on accessories, feel free to visit my blog. I go into more detail and much more funny stories there! Happy boating!

Source by Jason Nightingale