lake under currents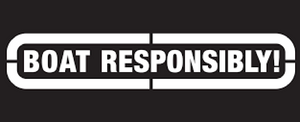 Water Safety on the Lake | Pontoon-Depot
May is National Water Safety Month which typically applies to backyards: swimming pools, swim spas and hot tubs. But in our line of business, water safety month means being safe out on the lake. And here are some of our best tips:
Water Depth
One of the first things to remember about swimming at the lake is that the murky water keeps you from seeing how deep it really is. Oftentimes, when you stop to swim it's hard to judge the water's depth unless you're on a beach, in which case you know that the further you get from shore the deeper the water will be.
Swimming Distance
Additionally, the glare from the sun on the water can cause you to misjudge distances and think you can easily swim from point A to point B when, in fact, it's too far. As such, it is highly recommended that you always wear a life jacket when swimming in a lake, since there are so many unpredictable factors involved.
Life Jacket Required
Speaking of life jackets, we highly recommend that while the boat is in motion everyone wear a life jacket, especially children under 12 or anyone who does not possess strong swimming skills. This is an important precaution while the boat is in motion, in case of a boating accident or someone falling overboard. And remember, boats should only be driven by licensed drivers and never be driven by someone under the influence of alcohol for optimal safety of all of those on board.
Caution of Currents
Understand that swimming in a lake is not the same as swimming in the more controlled environment of a pool. There are currents, even in a large lake. As well as waves caused by other boats passing by. For everyone's safety, it is highly recommended that you swim only in designated swimming areas or just off of a shore, where most boats won't be passing. And be sure to anchor the boat and turn off the motor completely before anyone exits to swim.
This summer, keep your friends and family safe by taking these precautions during lake boating excursions. And remember, every month is water safety month!