Pontoon Boat Buying Guide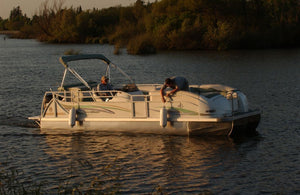 Sky's Boat Buying Tips
Thinking of buying a pontoon? Are you overwhelmed by the choices and all the different manufacturers and dealers? Here are some tips to help you out!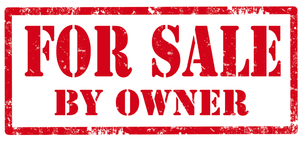 10 Question to Ask When Calling About a Used Boat | Pontoon-Depot
Are you calling a boat owner to inquire about a boat you seen posted for sale? 

Here's a handy checklist of perspective questions.
What year is the motor, and is there a trailer? You'll need to check this out later but never assume they are the same.

How long have you had or owned the boat? A warning, people who are selling after just a brief ownership may be trying to dump a problem.

Are you the original owner? The value here is if you are dealing with the first owner you can inquire about its entire mechanical history.

Is the boat equipped with an hour meter? If the answer is no then forget about all assurances of low hours, for without a meter there's no way to verify hours.

Why are you selling the boat? If the owner is wanting to buy, or buying a larger boat why isn't he trading it in? Often it's because they have an inflated opinion of the true value of the boat and are unwilling to deal for its real true value.

Will there be a water source accessible if I come to look at your boat? You'll need at least a hose to properly evaluate the motor.

Will there be an opportunity to test the boat? If you can't drive it, you don't really want to buy it.

Would you make sure the batteries are charged when I arrive to look at the boat? Never assume batteries in boat are charged.

Has there ever been any major engine work and when? You'll want to know the history of the motor. If the answer is yes ask when, by whom, and ask about seeing the receipts.

Has the boat ever been wrecked or had any major structural work?Just like autos a rebuilt or re-constructed wreck has a lower resale value than one without a history.
This excerpt was taken from a longer blog post at - http://www.pontoonhouseboatodyssey.com/